The favorite cheese of chefs and pastry chefs in 42 countries
We design the ingredients you need for pastry, restaurants and catering.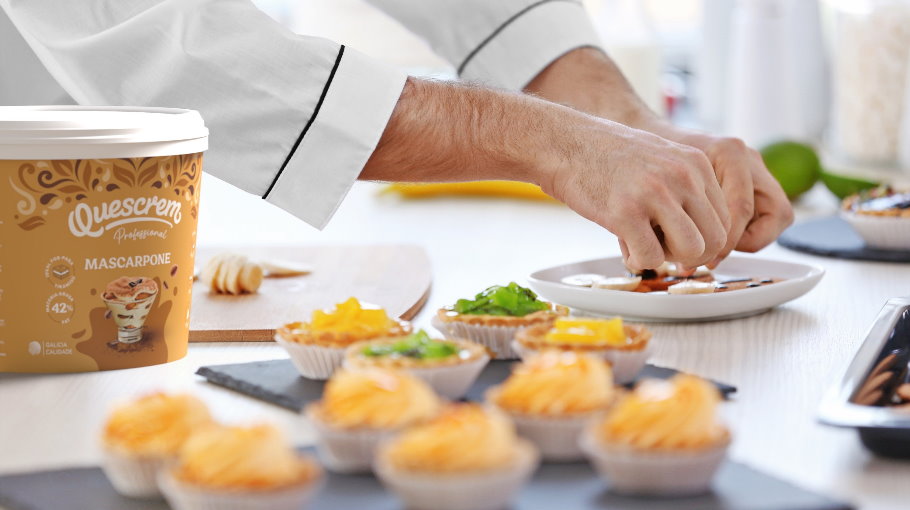 By professionals for professionals
Quescrem professional products are designed to provide the right organoleptic profile, functional characteristics and taste. They are available in a wide variety of formats: 2kg and 5kg pails, 500g tubs and 800g bags to suit the needs of independent catering and organized catering.
We have a Gastroteq department formed by our own culinary technicians together with a panel of collaborators with professional chefs and pastry chefs to support our customers. We also offer personalized support to improve the results of your elaborations.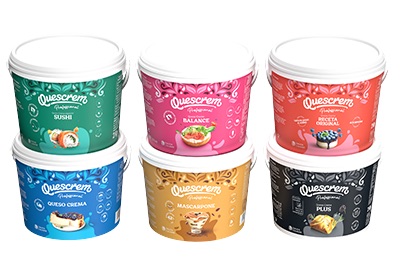 Our commitment to professionals is total and that is why we create custom-designed products to meet the specific needs of chefs and pastry chefs to enhance their creations with high-precision functionalities. We have an extensive range of products and research to help our customers solve problems that arise in their kitchens on a daily basis.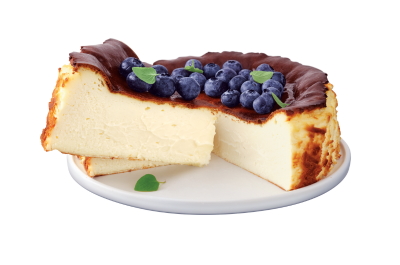 Functionalitiesall-terrain
Quescrem is your ally to bring softness, versatility and flavor to every creation. It maintains its consistency even at high temperatures and its texture is highly valued and used in bakeries. In addition, our cream cheese ensures uniform distribution and enriches and speeds up the creative process of elaborations, guaranteeing excellent results in dishes and desserts.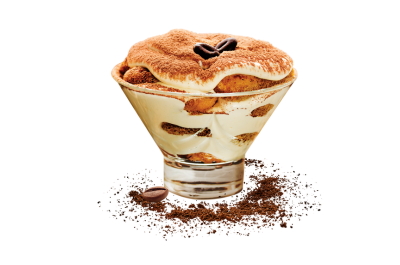 Quality as differentiation
Quescrem stands out for its supreme creaminess and unique flavor thanks to a quality ingredient such as buttermilk. It is obtained from the butter manufacturing process and offers nutritional and organoleptic properties. Internationally recognized, Quescrem is the perfect choice for chefs and professionals looking for culinary perfection in their dishes and desserts.
Gastroteq, your team of
culinary consultation
Quescrem's commitment to gastronomic professionals goes beyond our products. From the Gastroteq department we seek excellence in all areas with our own team of culinary technicians, supported by a select panel of collaborating chefs and pastry chefs to support our professional customers.
We work collaboratively to evaluate our products from an organoleptic and functional point of view, ensuring that they meet the highest quality standards. Our goal is to develop applications, uses and recipes that meet the needs and expectations of cooking and pastry professionals, taking into account gastronomic trends. Thus, gastronomic offers and new menus for Horeca or Pastry Shops are born.
Coordinator of the culinary team with more than 12 years of experience in sweet and savory cuisine. working in both restaurants and pastry shops. He began his career in his hometown, A Coruña, but his restlessness later moved him to Barcelona. There he combined the sweet and the salty part, learning different techniques that were new at the time.
He worked in London in restaurants of different gastronomies such as Asian, Peruvian or Mexican. He completed a Master's Degree in Pastry at the Basque Culinary Center, where he remained as a professor for three more years. Later, he returned to La Coruña to work in Habaziro, one of the most prestigious pastry shops in Galicia and in the top 10 in Spain.
He currently plays a gastronomic role at Quescrem, where he develops and researches new applications and recipes for all products.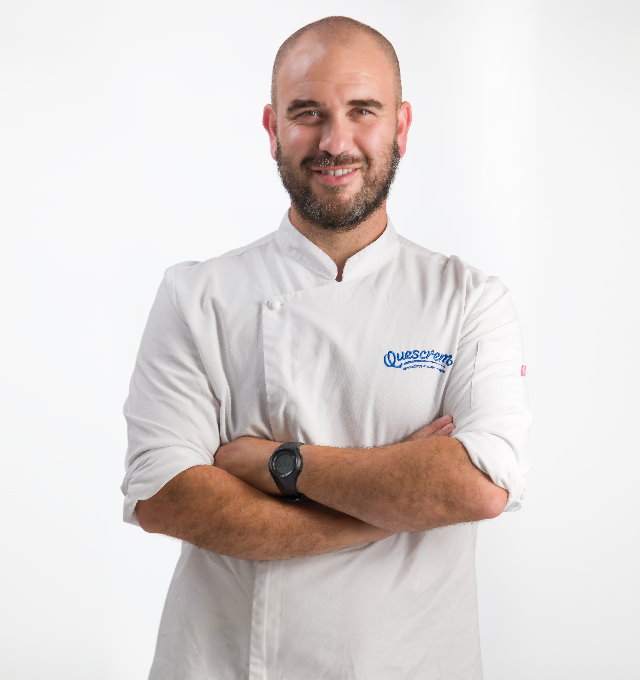 Quescrem Ambassadors are renowned chefs, prominent pastry chefs, food bloggers or professionals with a prominent role in the culinary community selected to represent and promote the Quescrem brand.
They play an important role in inspiring other professionals and highlighting Quescrem products and their various functionalities and possibilities.
Cesar Romero
Renowned pastry chef with more than 30 years of experience at the highest level.
professional. He trained at the school of the Valencia Confectioners' Guild and became a
specialized in pastry and ice cream formulation.
He is a professor of Formulation for the Master's Degree in Sweet Cuisine and Restaurant Desserts.
of the Basque Culinary Center and also teaches at L'Atelier, the Escuela del Gremio de Pasteleros de Barcelona and the Centro de Formación en Gastronomía.
Hoffman among others.
Since 2015, he has been a confectionery consultant for Quescrem showing the main
features and functionalities of our product range around the world.
Ester Roelas
A well-known pastry chef and confectioner, she is very popular on social networks.
He studied hotel management at the Hofmann School of Hotel Management in Barcelona. After 10 years working as a cook at Restaurant Lluçanés (1 Michelin Star), she returned to school to study pastry making, where she worked for three years.
She worked as a pastry teacher at The Patissier and at Moulin de Moulin R&D.
Chocolat de Madrid. In 2018, she returned to Barcelona as a pastry teacher at the Hofmann School of Hospitality and, later, as a teacher and head pastry chef at L' Atelier Barcelona. Since 2012 she has been learning and teaching pastry at her online school (www.esterroelas.com).
Hector Lopez
A Galician chef from a hotel family, he trained at the Centro Superior de Hostelería de Santiago de Compostela and shortly after took over from his father at Restaurante España (Lugo), which has two Repsol Suns.
For more than seven years he has been collaborating in showcookings of product applications in schools and congresses. His work ranges from devising recipes enhanced with cream cheese to participating as a jury member in contests organized by the company and advising the company.