We are in luck, the jury of the VI Galicia Food 2020 Awards, convened by the
Food Cluster of Galicia
(Clusaga), has awarded us the Food 2020 Award to the innovative product for our Quescrem kefir spread. A recognition of innovation and commitment to natural products aligned with the interests and needs of consumers.
Made with kefir ferments, Quescrem Kefir is the only kefir spread on the market. With a delicious flavor and a very creamy texture, it is a 100% natural product containing only 5 ingredients. The jury of the Galicia Food 2020 Awards highlights its innovative nature, as well as its adaptation to the interests and needs of consumers. For the same reasons, Quescrem Kefir is also a candidate for the Carrefour Innovation Awards 2020.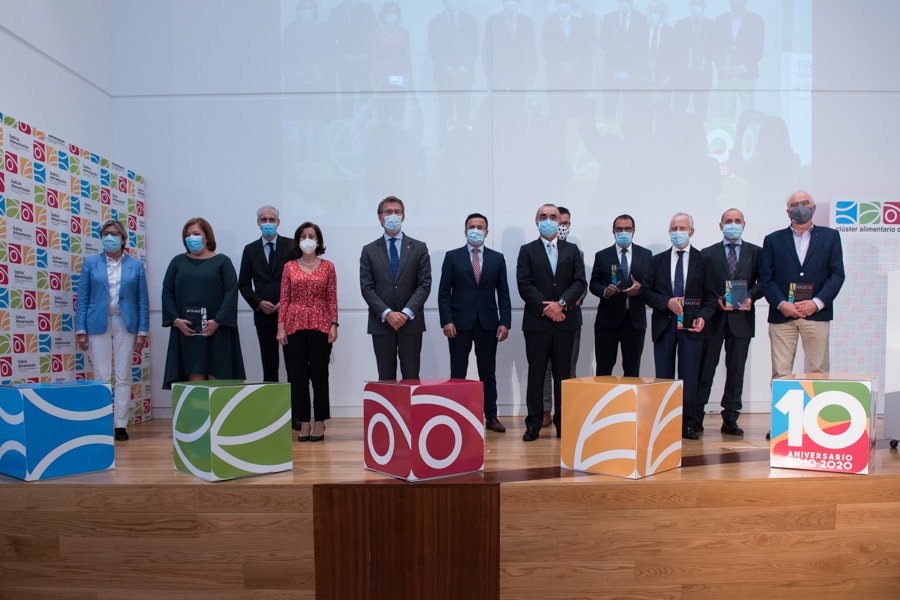 Innovation and adaptation are two of the pillars on which we have been based since our origins. With a strong commitment to R&D&I and the creation of proprietary processes and technologies to continue innovating every day, we have more than 50 product families, ranging from cream cheeses with different culinary functionalities, or different flavors, to mascarpone and fresh cheeses. Our products are present in 42 countries in the 5 continents, adapting in many cases to the specific needs demanded by each market.
In this edition of the Galicia Food Awards we have shared the exaquo prize for the innovative product with Bico de Xeado Ice Cream, and we have also won Torre Núñez in the market strategy category; Vego Supermarkets in the business project category and the Aula de Productos Lácteos e Tecnoloxías Alimentarias in the category of projection of the food and beverage sector.
We are very proud of this recognition. The support of our colleagues in the sector and that of our land, fill us with energy to continue working and promoting Galicia around the world. Our immense gratitude to all of them and to our team, and our congratulations to the rest of the awarded companies.