The future will be
Green

or
will not be.
Greenster is a delicious alternative to cheese cream created with three principles in mind.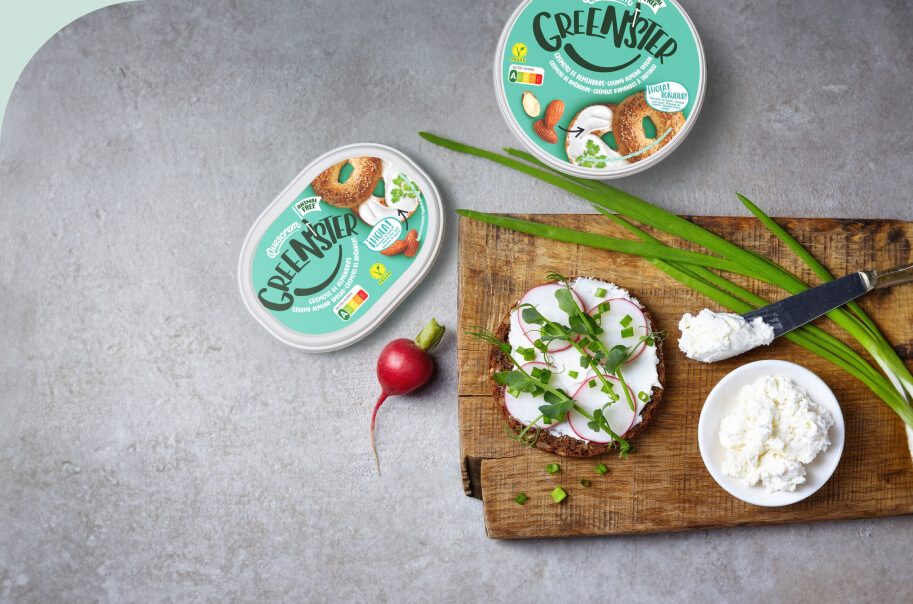 We have made an almond spread without preservatives or artificial substances. Only almonds, ferments, water, citric fiber and a pinch of salt. How healthy!
Greenster is a source of fiber, protein and has a low sugar content due to its radical commitment to natural products. Who said taste was at odds with health?
Hello! Almonds from Spain
With a minimum 35% local almond content, Greenster is the most natural alternative to a dairy-based cheese.
Kitchen, Greenster,
Kitchen
The natural composition of almonds helps it to have an exceptional functionality when used as an ingredient in cakes and sauces. We recommend you to download any of our recipe books to prove that cooking with Greenster you can go as far as your imagination takes you!